Brand Identity Design: 5 Tips for Maximum Brand Impact
Categories
Brand Identity Design: 5 Tips for Maximum Brand Impact
So, you're looking to strengthen your brand identity. One question: do you have a clear understanding of what your brand identity entails? It's more than a logo and a slogan (though these are crucial elements). Your brand identity also encompasses elements like personality and values. This is a lot to iron out on the fly – which is why an intentional brand identity strategy can help you clarify how to present your brand to the world.
Establishing a distinct and memorable brand from the get-go helps you stick in your audiences' minds. It helps you stand apart in a sea of competitors, and can inspire customer trust and loyalty. You'll build a community of dedicated followers who remember, appreciate, and seek out your offerings first.
So, how do you do it? Let's start by focusing on your brand's visual identity – your one chance to make a first impression.
What's a Visual Brand Identity?
Consider your brand's visual identity the totality of the visual elements you put on display. Everything that contributes to the "feel" you want people to experience plays a part, from logos and colours to imagery, typography, and iconography. Taking time to think about how these elements work together will help you create the impact you want.
It's also important to consider how you'll convey these attributes to your various audiences. Think of brands that stick out to you. No matter the industry they're in or the product or services they provide, they all have something in common – impact on customer behavior. If you also want to have that kind of impact, you need to build a brand identity rooted in your target audience. Intentionally design your brand identity to connect with your audience emotionally and stick with them.
5 Tips for Designing Your Brand Identity for Maximum Brand Impact
Now that you've got a handle on the breadth of what your visual brand identity constitutes, let's explore how you can maximize its impact. Implementing one or more of these tips can help keep your brand fresh in the minds of your audiences, so don't hold back! Explore how you can represent your personality and increase your recognition with a strong brand presence.
1. Create a Purposeful Colour Palette
Did you know that colours affect our behaviour? From the bright caution of poisonous insects, to the excitement that candy stripes bring, or the monochromatic zen of a spa, colour schemes directly influence our emotions.
When it comes to your brand, you want your audiences to come away with a distinct (positive) impression. An appropriate colour scheme can help articulate your identity. Decide what colours speak to your story, then design your logo and graphic motifs around this palette.
Along with evoking the feel of your brand identity, you also want to consider consistency. Perhaps you're going for muted, earthy tones – an intrusive bright lemon might throw the whole thing into chaos. Or conversely: if you're looking for a sharp, crisp, warm colour scheme, a dour or heavy purple might drag the whole arrangement into a muddy mess.
Setting – and sticking to – a distinct and harmonious colour palette will ensure that every visual you present to your audiences represents your brand cohesively. Intentionally establishing this ahead of time will help define clear parameters on your brand identity design journey.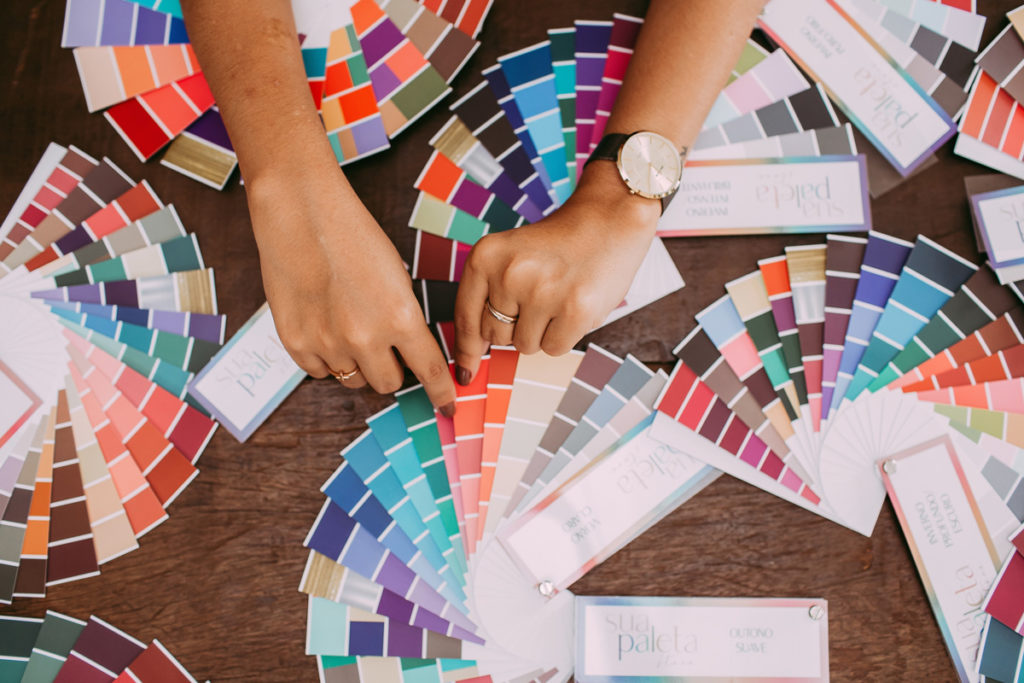 2. Find the Right Typography
Just like with your colour scheme, the typography you choose will tell people a lot about your brand. With so many templates available, it can be easy to choose whatever font looks appealing at the moment. But in the hurry to churn out content, typographic inconsistency can hurt your brand.
Typography sets the tone for the content, before readers even dive in. Make sure it's the right tone! For example, if you're trying to convey a rustic, "salt of the earth" image, consider typography that looks hand drawn. Older, established serif fonts like Trajan can send an institutional authority; if your brand brings more of the young, hip disruptor energy, perhaps consider something bold and blocky instead.
Whatever you're trying to convey, choose typography that aligns with your brand identity – and use it consistently. This way, those who see your brand can tell it's you, sometimes before they even see your logo.
3. Develop Visual Consistency to Establish Brand Identity
Consistency has quickly become a theme; we've emphasized it because it's often overlooked in the brand identity design process.
From brand development to social media campaigns, visual consistency is essential to maximizing impact. With so many channels of communication, it can be easy to lose the thread – which is why consistency must remain an intentional practice to keep your messaging clear.
Imagine visiting the site for your favorite clothing line. You've always engaged with them on social media, where they feature bold primary colours and dynamic typographic choices. But their website is an assemblage of muted neutrals and a delicate cursive font. You'd think you have the wrong website!
To keep consistent, consider standardizing the following across your platforms:
Graphics sizes
Templates
Overall brand cohesiveness
Updating templates – this is especially important after a rebrand or acquisition
4. Integrate Accessibility Into Your Brand Design
Get your brand in front of the people that need to experience it! You can have a wider reach by authentically weaving accessibility into your brand identity design. This lets the widest possible range of people experience your brand. Better yet: it's just plain respectful to be as inclusive as possible.
For example, consider adding alt text for photos, as customers who are visually impaired might miss out on your brand's graphic content without it. Ensure that your font is screen reader–friendly or has captions for those who are hearing impaired. Add a decent amount of contrast to your content so that text stands out clearly. (Tip: run your colour combinations through an accessibility checker before publishing.)
5. Consider Your Brand Identity in Video
So we've covered brand identity for static applications. But don't forget that your brand needs to work in motion! Whether it's on social media, websites, or connected TV, video is everywhere these days, so as you build your visual brand, consider how it'll move and animate. Is there an interesting way to animate your logo? What about kinetic typography? Is your primary typeface conducive to motion? Testing and exploring these potential avenues is vital as you proceed along your design journey.
Get Started on Your Brand Identity Design
Developing a coherent, consistent brand identity is a must. It's difficult to connect with your target audience without it. But with so many elements to consider, oftentimes getting started can prove the hardest step. That's why it's important to work with branding experts who understand your organization and the experience you want to create.
Don't go it alone: let Alphabet® help. We'll help you uncover the truth of your brand – then help you integrate, execute, and live that truth throughout your entire organization.
Are you ready to build a brand that's true to your business? Reach out to Alphabet® today and let's get started!