Is IGTV the right fit for your business?
Instagram recently launched their new video app, IGTV, but is it worth the time and effort for brands to get on board?
Categories
Is IGTV the right fit for your business?
"Instagram turns its' gaze to video content creators with the new IGTV app."
Most people use their smartphone in vertical mode most of the time and they want content in this format as well. So Instagram has launched IGTV (short for Instagram TV), a new app for watching long-form vertical videos. This can be done via the new IGTV app or within the regular Instagram app. Jump down to watch our walk-through video.
It's safe to say that IGTV is definitely making waves in the social world and users are keen to consume and produce longer form video. The IGTV app already has 1+ million downloads on Google Play. This doesn't include users who downloaded the app via iTunes (data not yet available) or those who are using IGTV through their regular Instagram app which now has 1 billion active users monthly.
"People have been watching 60% more video on Instagram over the last year."
It seems that the Facebook-Instagram dynamic duo is aiming to take over the video world. With this new video format, Instagram is going up against YouTube and Snapchat's Discover section. (When it comes to TV or Netflix type video, that's where the new Facebook TV comes in but that is for another discussion.)
Is Long-form Mobile Video the Way to Go?
With waning attention span and exponentially growing content, will users actually consume videos that are up to one-hour longer and mobile-only? Instagram is betting yes. Longer videos certainly work on YouTube but it offers videos on desktop as well as mobile. Let's take a look at some data.
According to a recent study, mobile is the preference for short-form videos, "… 82% preferred mobile, 56% computers, and only 13% traditional and connected TVs." (https://www.iab.com/insights/personal-prime-time/). While not stated explicitly in this study, we must assume that short videos is anything shorter than a traditional TV episode since long videos were described as traditional TV episodes.
A 2016 study showed that on YouTube specifically, users watched a higher number of videos and spent more time overall on mobile, however they spent more time watching an individual video on desktop.
Based on these metrics, we know users are more and more likely to watch video content on their phones but time will tell if this is the case with long-form video as well.
Wooing the Content Creators
Instagram has gained the backing of popular creators to help showcase the new IGTV.  Currently, many of these creators use Instagram to gain a following and increase exposure. They host their actual shows on YouTube and simply link to them from their Instagram accounts.
We see a few challenges when it comes to wooing the content creators over to the IGTV side. First, YouTube videos are exclusively horizontal, whereas the IGTV videos are vertical. Will creators choose one channel over the other? Will they go through the extra work to produce videos in two formats?
Second, IGTV is currently not showing ads. This could be a problem since creators make money from their YouTube accounts based on the ads shown on their videos. With no ads running on IGTV, it looks like creators don't have a direct way to generate revenue. They certainly can link off to other paid content or even to their YouTube videos but this still could be a large barrier for stealing creators away from YouTube.
Regarding ads, Instagram CEO Kevin Systrom said, "…that's obviously a very reasonable place to end up. There will be a way for creators to make a living." But until that happens, creators won't know exactly what's in store for them and how they can use their new channel as a revenue stream.
We're excited to see what shifts happen in the coming weeks after the initial excitement of the launch.
So, What is IGTV Actually Like?
Video Format
Videos are full screen and vertical. Technically, you can upload landscape videos but they will be displayed with blurred top and bottom to fit within the screen or will be displayed sideways and you'll have to turn your phone to view (not ideal). Regular Instagram currently lets you post slightly vertical, square or landscape videos (it will crop vertical videos down).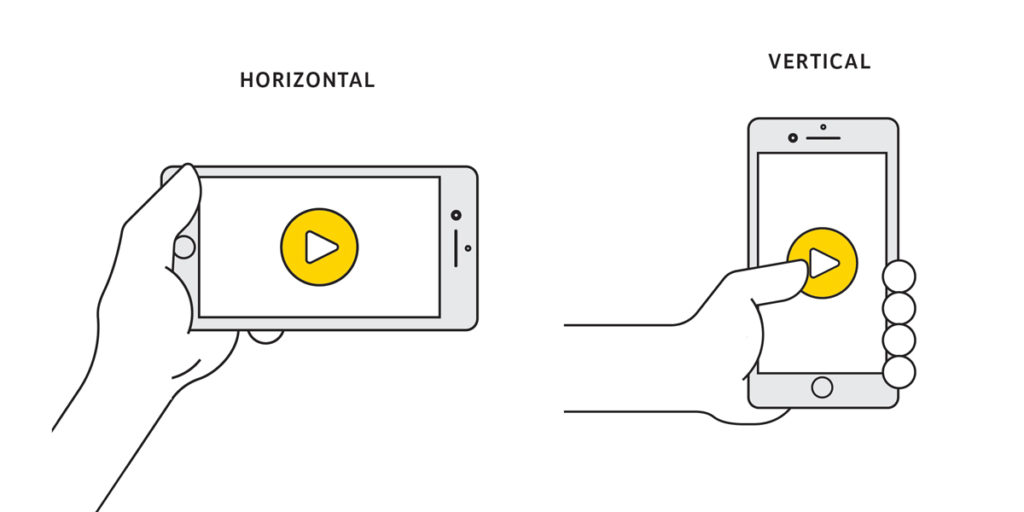 Video Length
Videos on the IGTV can be up to one hour long for large accounts.  It looks like most accounts have a 10 minute max for now; we expect that video length will increase for most accounts in the future.
Some Benefits for Marketers
ideos start playing automatically as soon as you open IGTV. You'll be served videos from people you already follow on the Instagram app as well as others as well as suggest video based on your interests. Since your videos will be shown to people who don't necessarily follow you, this gives brands a chance to captivate new audiences.
Again, there is currently no advertising space available, but we are fairly confident it's on its' way.
As we mentioned above, one issue may be repurposing content. If you shoot full-screen video for your IGTV channel, you'll need to do some seriously creative cropping or shoot completely new footage for your YouTube channel.[/vc_column_text][vc_column_text]
So, Should You Jump on the IGTV Train?
When it comes to choosing which social channels to be on, our advice is always the same.
Go where your audience is. Instagram is especially great for reaching Millennials — which by the way are 22 to 37 year-olds as of 2018 — and is tied with LinkedIn as the second most popular social media network for Canadians. (https://cira.ca/factbook/canada%E2%80%99s-internet-factbook-2018)
Start small, then add new channels only once you've mastered your current ones.
This goes for new apps within other apps. We suggest focusing on one aspect of Instagram, like your regular Instagram feed, before moving on to Stories or IGTV. You don't need to do them all, but if you're already rocking it and have the manpower to give IGTV a try, we fully support it.
Want to watch the announcement video? Check it out here: https://www.instagram.com/tv/BkQjCfsBIzi/