Curating a Selfie-Made Tourism Destination
Categories
Curating a Selfie-Made Tourism Destination
Millennials and Gen Z tourists are unlike their predecessors. Their desire to experience different cultures, food, and adventures remains the same, but how they choose a destination has changed dramatically.
According to WeSwap, and its research on the booking behaviour of travellers aged 18–34, a destination's Instagram-ability is highly influential when planning a vacation. In other words, how photogenic a location is has become a major consideration. Of those surveyed:
61% say sharing beautiful holiday experiences online is important to them
31% admit posting holiday pictures online is as important as the trip itself
29% won't choose a destination if they can't post on social media while there
Destination Marketing Organizations (DMO) and tourism operators have come to accept this as the norm. Popular destinations prioritize their social media presence, carefully curating their channels to reflect the best of what they have to offer. The goal is to capture attention with a visually pleasing feed by being intentional about what they share and how they share it. Not only does this highlight their experiences and attractions, but it also tells potential visitors, "This is how good your trip will look online."
Younger tourists are motivated by the allure of the selfie, and catering to their travelling behaviour is ripe with rewards. But it comes with some risks, too. Let's explore how to curate a selfie-made tourism destination while mitigating potential disadvantages.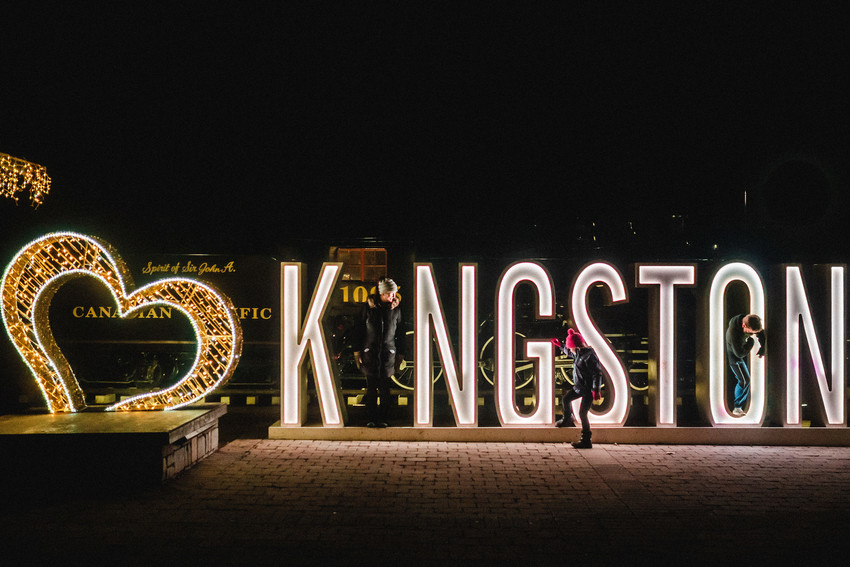 Promote share-worthy attractions
Your social media is often the initial touchpoint for younger travellers. This is your chance to make a good first impression. But the modern tourist doesn't just want to see and experience what you have to offer – they also want to share it with their followers online. In fact, 97% of surveyed millennials admit to posting travel photos to social media during their trips, while 85% will continue to post about their holiday experiences upon returning home.
When marketing attractions or promoting partners within your destination, consider what's important to visitors from this perspective. Ask yourself:
Are people able to interact with elements of the experience?
Will guests be able to connect to the internet?
Can I create a picture-perfect background?
How can I make an attraction unique?
Is photography prohibited?
A good example is the "I in Kingston" sign located in downtown Kingston. Alphabet® worked with Visit Kingston, the city's tourism organization, to design and build an urban public structure guests can interact with by standing in for the letter "i" in the sign.
It offers a great photo opportunity, and it's an experience people love to share online. So much so, the fixture went viral during its first summer – the #IinKingston hashtag has generated hundreds of thousands of impressions on Instagram with close to 1,200 posted photos.
Do hashtags still help increase your organic reach on social media? Of course – when they're used correctly. Learn the art of the hashtag.
The sign is also in a great location – close to the waterfront, in the heart of downtown, next to the Visitor's Information Centre, and the starting point of many city tours. It was originally installed as a temporary structure to celebrate Canada's 150th anniversary, but due to the sign's popularity, the city invested in making it permanent.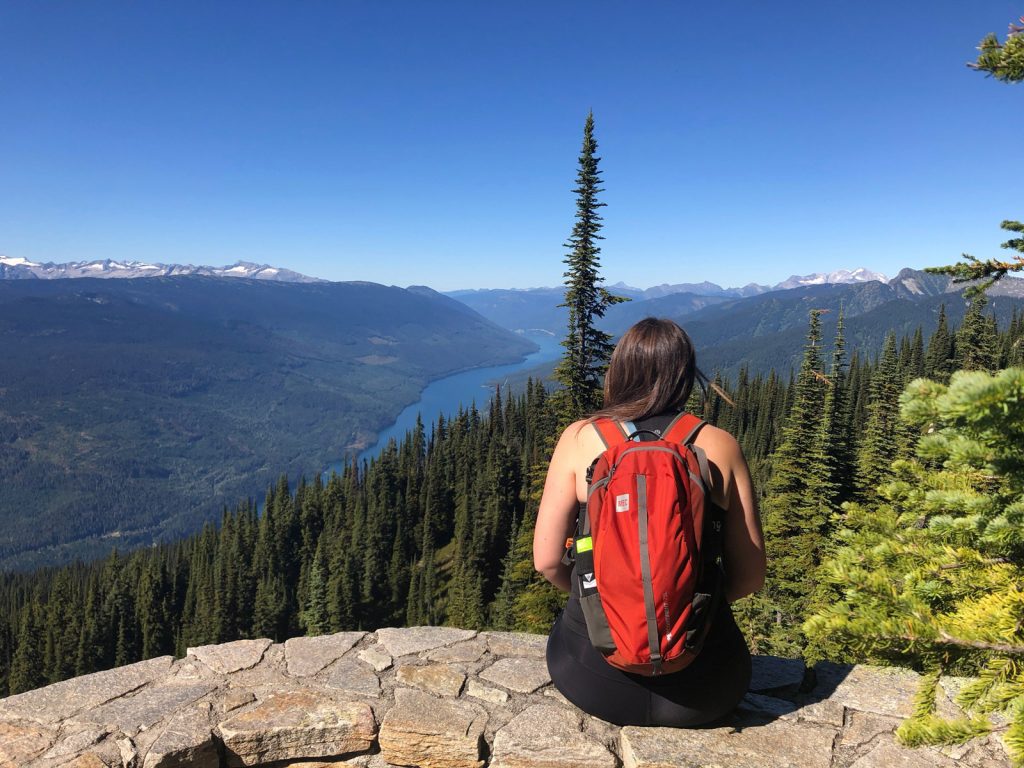 Call out photo-friendly places
The opportunity to explore the outdoors is important to a lot of travellers – especially in the wake of the COVID-19 pandemic. But limited cell reception in the backcountry presents a challenge to those wanting to share their experiences in real time. Remember, Millennials will choose a travel destination or attraction based on whether or not they can access the internet. Further to that, 43% of those polled by WeSwap said they won't go on holiday if they can't share photos and check in with their followers.
So how can you communicate the benefit of your destination's wilderness experiences without dissuading some travellers?
Luckily, many national and provincial parks across Canada have started to add internet hotspots to their campgrounds and trails. The priority is guest safety, but it also presents an opportunity to market these locations as being social media friendly.
On the other hand, some places, like museums and art centres, don't allow guests to take pictures. This is beyond your control, but history and culture buffs are still an important audience to attract to your destinations. Consider segmenting your marketing to target younger travellers specifically and highlighting architecture, street art, and other photo-friendly attractions on your social feed, instead.
Adapt destination marketing to destination management
Fueling wanderlust and positioning your destinations as share-worthy on social media has obvious benefits. But not everyone is thrilled about having their cities and towns packed with tourists.
Destination management is a holistic approach to tourism, where you coordinate most elements of a destination, like environmental concerns and local resources, events and activities, accommodations and transportation, as well as attractions and marketing.
Some residents, property owners, and even businesses are pushing back against promoting their hometowns as a popular tourism destination. Overcrowding puts a major strain on the environment and can lead to significant social impacts, from air pollution, litter, and waste to an increase in water consumption and a skyrocketing population.
One of the most common examples is Daffodil Hill in California. This picturesque destination exploded in popularity after photos of the flower-filled field began trending on social media. As a rural location, it was unable to sustain the flood of tourists – limited parking, poor road infrastructure, lack of restrooms, and damage to the flowers quickly became a problem. The property owners were forced to close off the area shortly thereafter.
Another example is the Matapouri Mermaid Pools in New Zealand. The site is considered a sacred place to the Maori Indigenous people and once attracted thousands of visitors each year. But waste was often left behind by tourists, leading to the indefinite closure of the pools in 2019.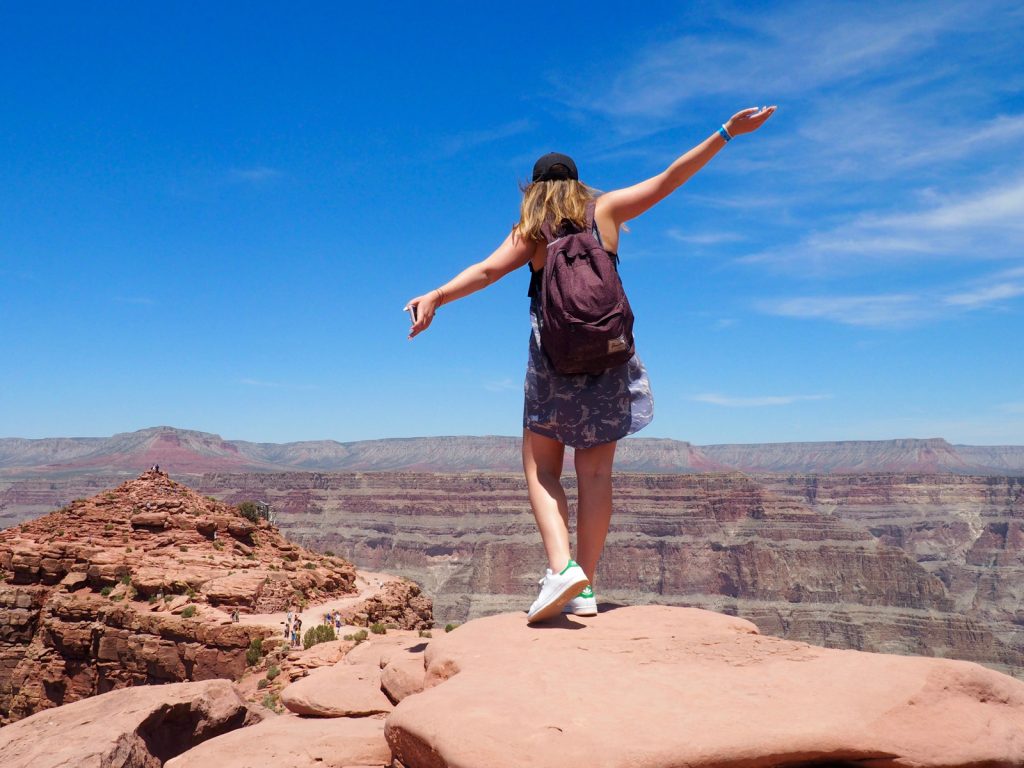 With social media and mobile technology being a staple in modern tourism, more and more of these incidents are occurring across the globe. Creating a selfie-made tourism destination will attract the next generation of travellers. But it's more important than ever to do it in a sustainable way. As DMOs and tourism operators, destination management must be baked into your overall strategy. Consider the following questions:

How will you handle the influx of tourists?
How will you balance the expectations of guests with the quality of life of residents?
How can you minimize the environmental impact while maximizing the visitor experience?
The goal is to add value to your tourism destination without sacrificing partnerships, the community, or the environment. To achieve this goal, your strategy must be as intentional as curating your Instagram feed. For more insight, our client – the Tourism Industry Association of Canada – is a great resource.
Alphabet® has decades of experience developing brands and campaigns for Canada's tourism sector. Check out more of our tourism work, and don't hesitate to contact us to see how we can help move your destination forward.