Meet the Alphabeteers Part One: Client Services
Categories
Meet the Alphabeteers Part One: Client Services
Welcome to Alphabet®, where great brands are built on big ideas and strong partnerships.
I'm Cory, a copywriter on the team, and over the next few weeks, I'll be introducing you to the creative minds who help elevate our clients' brands and transform their businesses – this edition features the client services department (accounts team).
Alphabet® is fortunate to have some of the most talented, organized, and professional project managers and account directors in the industry. And to put it simply, they are responsible for making ABC look as easy as 123.
So, let's dive in and learn more about the Alphabeteers who make up the accounts team.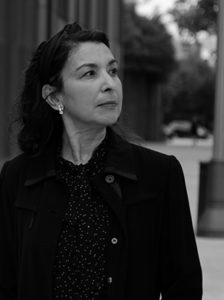 Yasmin Khan
Studio Manager
Yasmin brings an impressive resume to the accounts team with over 30 years' experience in a variety of communications fields. She's goal-oriented, quality-focused, and is one of the cornerstones of the client services department. In her own way, Yasmin is Alphabet®'s parental figure, with her caring nature and dedication to helping fellow colleagues manage their work-life balance and improve their skills.
Here's what she had to say during our Q&A:
How long have you worked at Alphabet®?
I started at Alphabet in the fall of 2015, so just over five years now.
What do you love most about your job?
With each passing year, I get the chance to observe the awesome, creative, and talented people I work with grow into their best selves.
What's been the highlight of your career so far?
Traveling to Kenya to work in the field with an international group of geophysicists.
Yasmin served as an expedition science photographer for the Kenya Rift International Seismic Project.
I had never camped before, so sleeping in a cold tent and being with strangers 24/7 for a month was challenging – the wildlife, scenery, and tribal peoples made up for any discomfort.
What's something most people don't know about you?
On clear nights, I like to wake up and go outside in the middle of the night to look at the night sky — identifying planets, stars and constellations.
Most embarrassing moment at Alphabet®?
Every moment I have ever spent at a social event.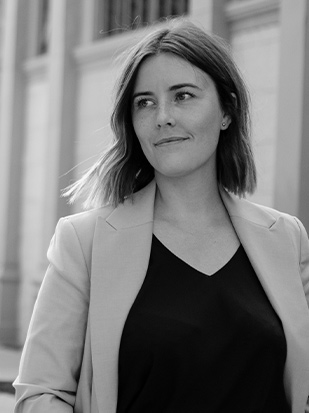 Emily Thorne
Senior Account Director
Emily joined Alphabet® in the spring of 2020 – just as lockdown measures were put in place due to the global pandemic. Her adaptability and professionalism come in spades with proven experience in the health, defence, and government industries. Emily's wealth of knowledge and natural leadership abilities bring a veteran presence to the client services department. And she is the envy of the team with her flawless Zoom appearances.
How long have you worked at Alphabet®?
Seven months.
What do you love most about your job?
Mine is a two-part answer:
The opportunity to deep-dive into clients' industries, audiences, and strategic challenges and opportunities at a really intricate and fundamental level.
Getting to collaborate with a team of incredibly creative and dynamic thinkers to find exciting, boundary-pushing solutions to those client challenges and opportunities.
The chance to straddle these two fascinating worlds is a real privilege.
What's been the highlight of your career so far?
My career peaked when I had the opportunity to meet then-President Obama and, separately, then-VP / now President-elect, Biden.
Now, I'm just coasting (KIDDING!).
What's something most people don't know about you?
Many moons ago, I was a two-time Canadian champion competitive Irish dancer.
I also have super double-jointed elbows – it's weird.
Most embarrassing moment at Alphabet®?
Hard toss-up between sending an all-staff email with a glaring typo on my very first day and, more recently, coming to the stark and semi-public realization that I've misunderstood the concepts of "gross" versus "net" my entire life.
I swear I'm smart!
Favourite moment at Alphabet®?
Literally any time there are dogs in the office, which is basically always.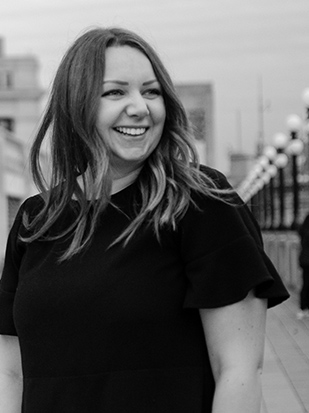 Marley Kirkpatrick
Account Manager
Don't let Marley's easy-going attitude fool you; she's a fast-paced, strategic thinker and a multi-dimensional account manager with an incredible amount of creative talent – and the word in the office is she knows how to play just as hard as she works. Marley's passion for travel and culture, along with a desire for lifelong learning, give her an international perspective on media and communications, keeping her on the cutting edge for our clients.
How long have you worked at Alphabet®?
Just over 5 years…if you count my first year here as a content developer, working part-time while I was finishing university.
I quickly realized that was not for me, and then I was introduced to the wonderful world of the accounts team.
What do you love most about your job?
I honestly can't pick one. But I think one of the coolest things is opening a magazine, scrolling Facebook, or driving down the highway and seeing work that I had a part in creating out in the real world – seeing the projects you've worked on come to life never gets old.
I also love that literally no two days are the same. I never have a 'boring' day; there's always a problem to be solved or something amazing to create.
And, it's so cliche, but the people…I really love working with this team (except for when people haven't had their coffee yet).
What's been the highlight of your career so far?
Definitely getting to attend AdWeek in New York City in 2018. Incredible to be among some of the most notable people in the industry from all around the world (and some celebs too) – I learned so much.
I also really loved going to the 2019 TIAO Summit in Blue Mountain – the highlight was our big win with Tourism Kingston for two marketing awards.
Basically, I just really enjoy getting out and meeting other people in the industry. It's inspiring to chat with them, hear their stories, and share the work that we do.
What's something most people don't know about you?
I'm a pretty open book, so I don't think there's much that people don't know about me.
That said, one of my favourite things to do outside of work is tending to my indoor jungle – I've lost count of how many houseplants I have.
But somehow I can still kill a succulent…
Most embarrassing moment at Alphabet®?
I have so many that I would never allow on the internet.
I'll just say: Christmas Party 2015, Christmas Party 2016, Christmas Party 2017, Christmas Party 2018, and Christmas Party 2019.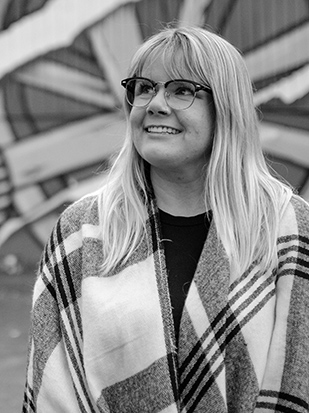 Samantha Watters
Account Coordinator
Sam is a recently recruited Alphabeteer with a friendly, inviting personality. She's high-spirited and detail-oriented, and her background in marketing, brand management, and event planning make her a valuable member of the client services department. Sam coordinates client projects at various stages and is quickly becoming the go-to team member for anything related to Minto Communities Ottawa. Her coordination with the creative studio is especially valued – something I can attest to.
How long have you worked at Alphabet®?
Just under two months.
What do you love most about your job?
I love the culture at Alphabet®.
We know how to have a good laugh, but we also know when to get to work.
What's been the highlight of your career so far?
Attending Google training during my time with Nissan Canada.
Being taught by a Google expert about the ins and outs of Google AdWords was fascinating, as nerdy as that might sound.
What's something most people don't know about you?
I lived in Alaska for just under a year. My dad got a job in Anchorage, Alaska, so the family packed up and went to live there just after I graduated grade 12.
It's a beautiful state: the mountains, the moose on your front lawn (in the middle of the night, too, so amazing!), and just the views in general. I would go back and visit in a heartbeat – take the Seward Highway past Beluga Point Lookout, drink my BB's coffee, and have lunch at Alyeska Resort.
Most embarrassing moment at Alphabet®?
I didn't know Tony and Cathy were married, so when they each brought in Betsy (their dog) separately, I was a bit confused.
I asked Hannah, but I didn't know how to word it since I thought I found out saucy news. Turns out, no saucy news – they are married!
Part two coming soon
Well, that's the client services department in a nutshell; thanks for taking the time to get to know our team. Stay tuned for next week's edition of Meet the Alphabeteers, where I'll introduce you to our tech-savvy team members in the digital and development department. 

If you'd like to know more about Alphabet® and the solutions we provide for our clients, visit our services page and contact us with your questions – our accounts team is happy to chat and learn about your needs.