Instant Pot® is a Canadian-engineered, programmable electric cooker that combines several appliances in one, cooks food up to 70% faster, and promotes healthy eating. The brand needed to break through the clutter of small appliances and communicate how its product eliminates the need for other kitchen tools; one Instant Pot® can do the job of up to 10 products and comes at a price that's comparable to a single-purpose appliance.
Concepts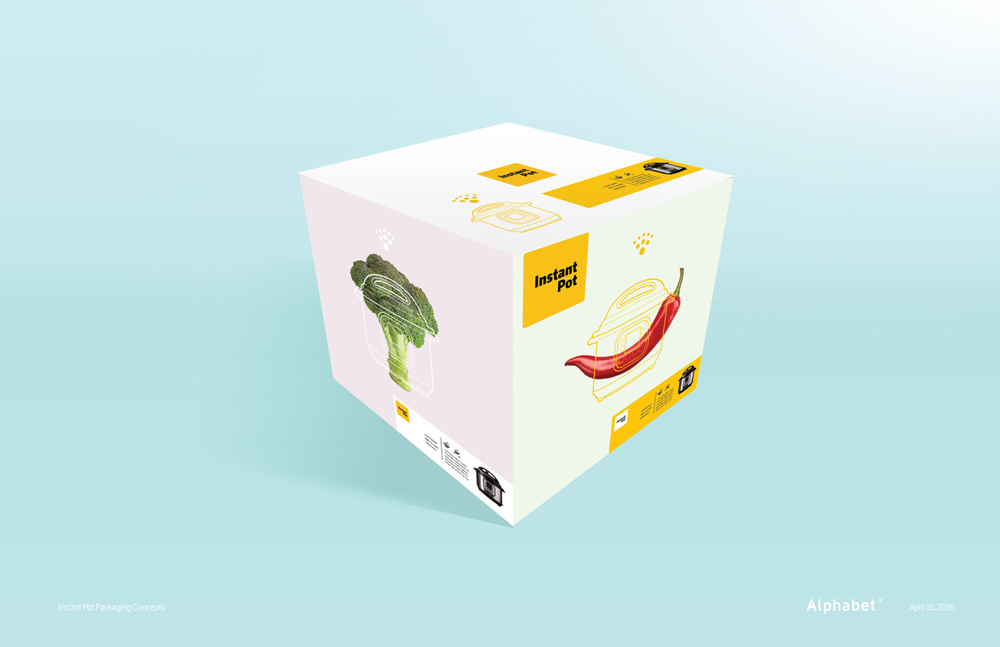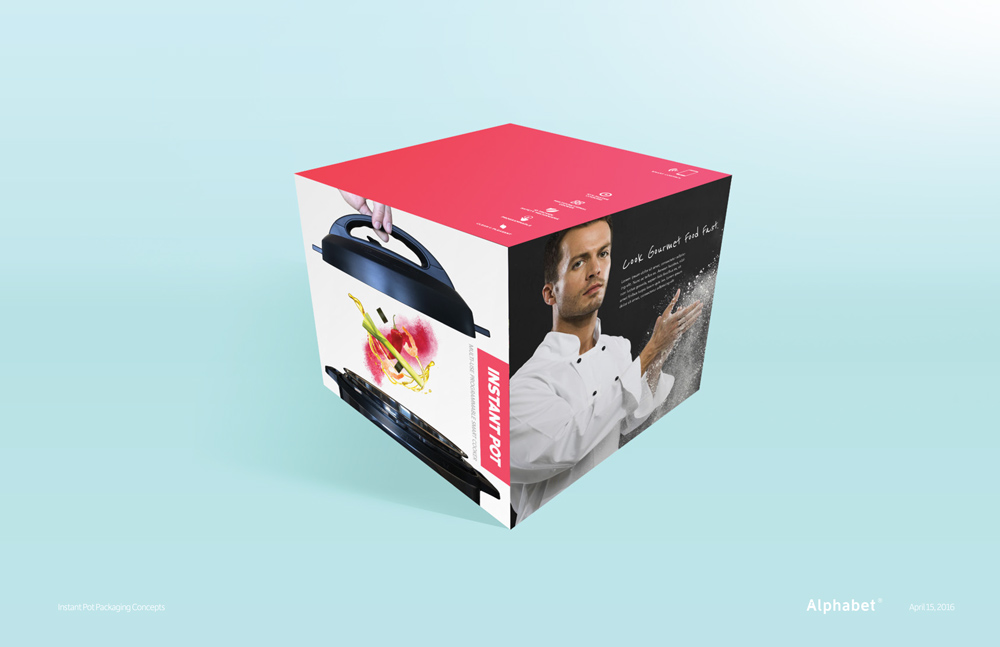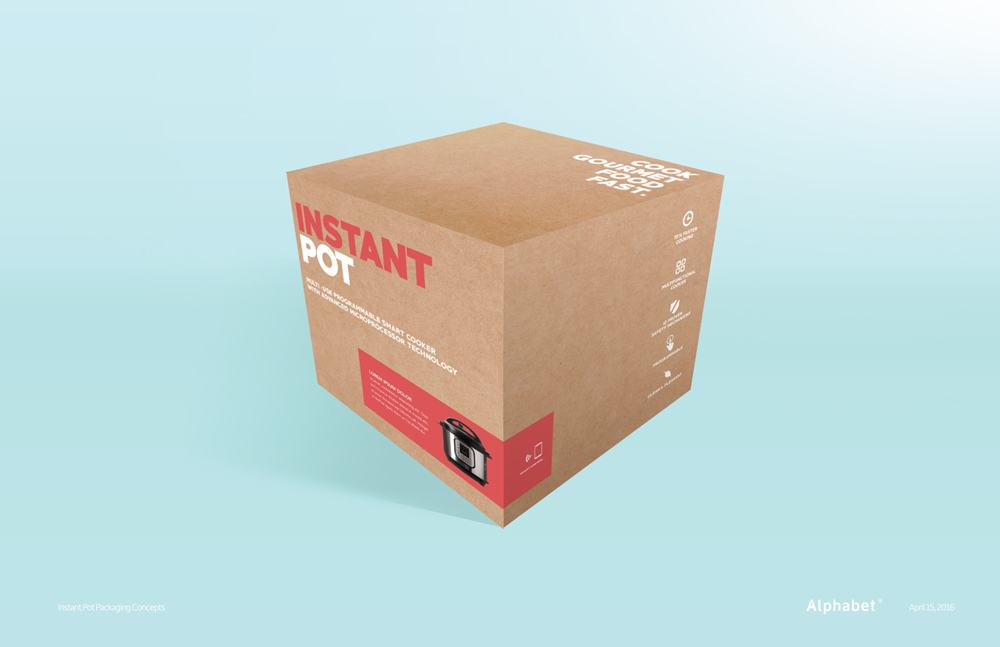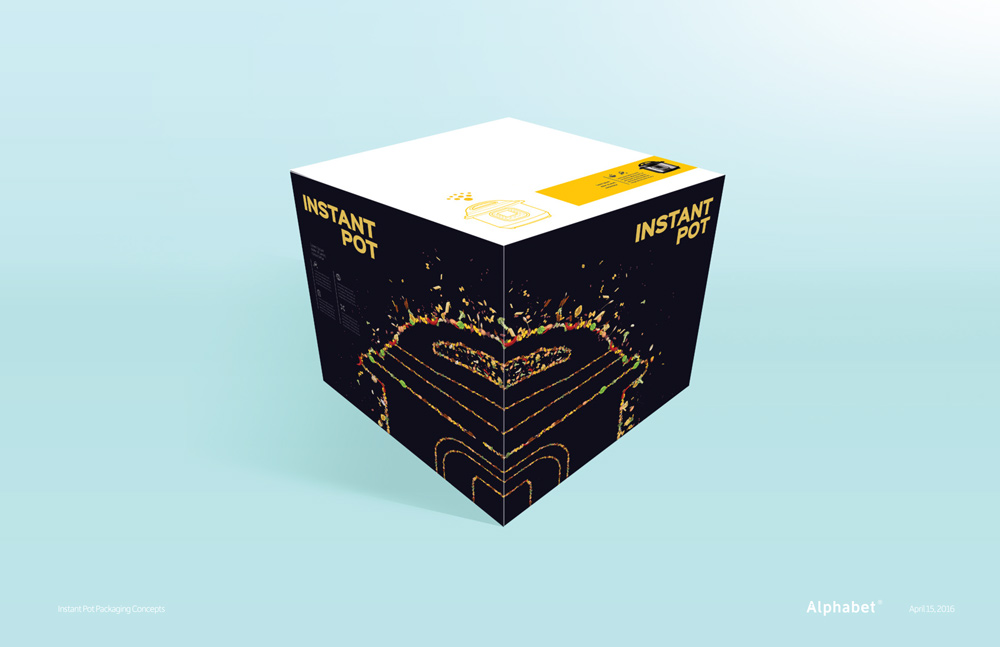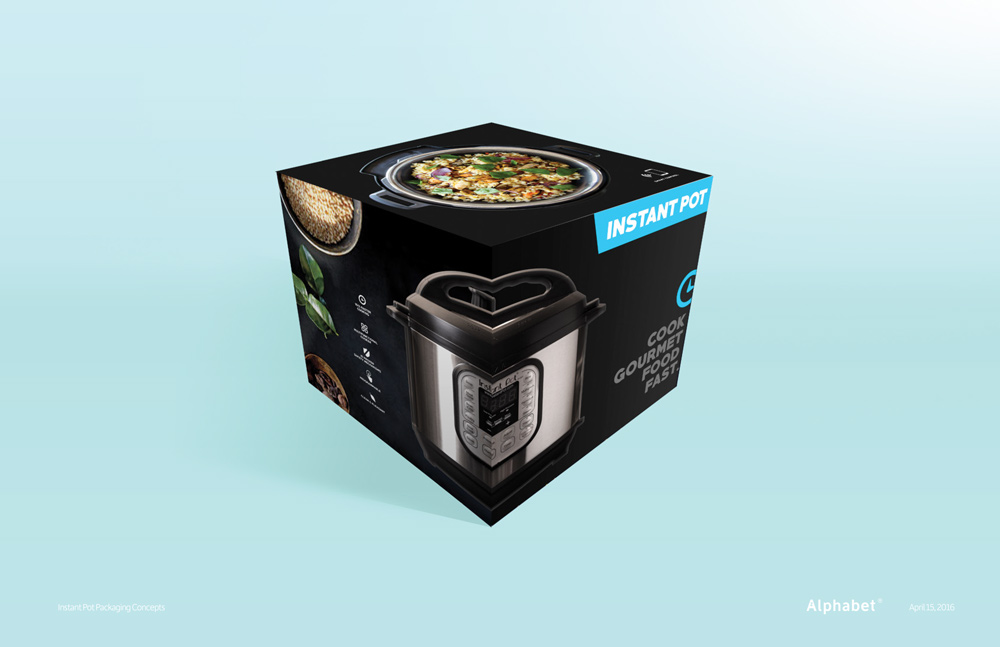 We know that when faced with a crowded shelf, consumers often make their purchase decisions based on price. So, we needed to catch consumers' attention fast, all while communicating the various aspects of Instant Pot® and making a strong impression.

To help Instant Pot® stand out, we designed a clean, crisp package that clearly demonstrates all aspects of the product. We paired a bold, eye-catching colour palette of deep grey and bright fuschia with high-resolution images to convey the wide variety of meals that Instant Pot® can cook.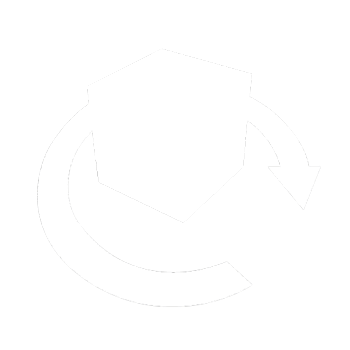 Today, Instant Pot® has established itself as one of America's most trusted brands online, and its package design clearly communicates how easy it is to change the way you cook at home.
In 2016, Instant Pot® sold more than 215,000 7-in-1 Multi-Functional Pressure Cookers on Amazon's Prime Day alone.
We congratulate Instant Pot® on being both the #1 and #2 best-selling small appliance on Amazon.com.