The Challenge
Minto's was turning 60 – celebrating decades of community building in Ottawa. During the summer of their 60th, the marketing team tasked Alphabet® to tie this history to a relevant and impactful sales promotion message to drive traffic and sales.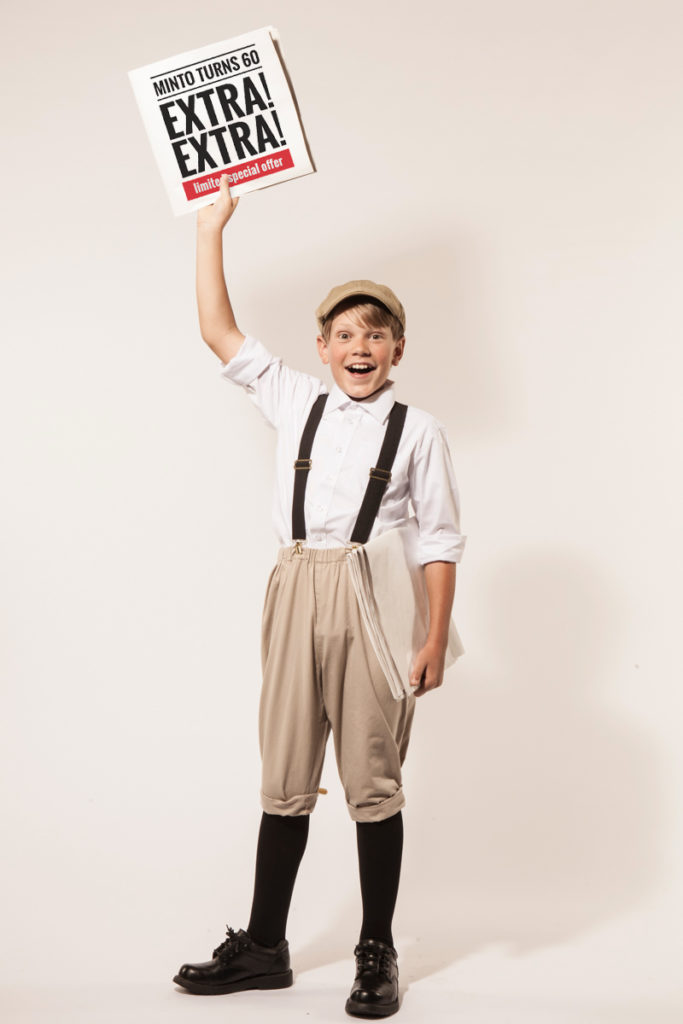 The Solution
Alphabet® developed a promotional campaign that included advertising and an experiential component. The nostalgic "Extra Extra" campaign featured old fashioned news boys proclaiming "Minto Turns 60" at downtown intersection and major events. Paid media included the development of a custom newspaper wrap that was distributed by street teams. The "Extra Extra" promotion provided potential home buyers with exclusive, limited time offers – extras!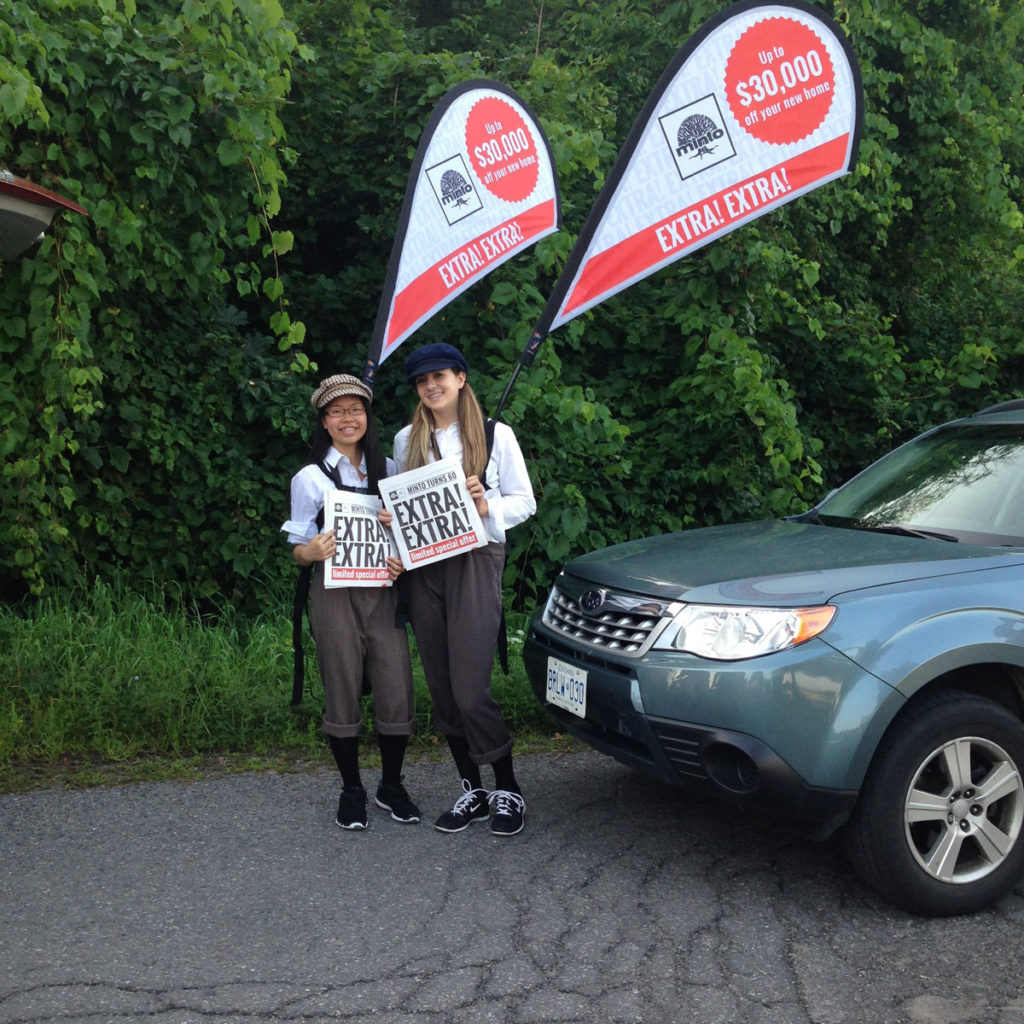 The Results
The "Extra Extra" campaign resulted in increased sales centre traffic across the city and the street teams engaged with hundreds of passerby that were intrigued and charmed by their old fashioned approach.