The city of Kingston competes against much larger destinations for its share of international group travel. But as a smaller market, it's not often on operators' radars. Our job was to build awareness for Kingston's unique charm and history.
Tourism Kingston sponsored the Buyer's Lounge at Rendez-vous Canada. Alphabet® created a truly authentic Kingston experience to launch the city's new brand positioning. The lounge was inspired by Kingston's street-front patio scene as well as its creative maker movement. We transformed a normal booth space into a comfortable, welcoming respite from the busy show floor. Buyers were greeted with ample seating, complimentary food and beverage, and special gifts created by Kingston artists. Buyers were also given an opportunity to interact with Tourism Kingston staff outside of a traditional sales environment.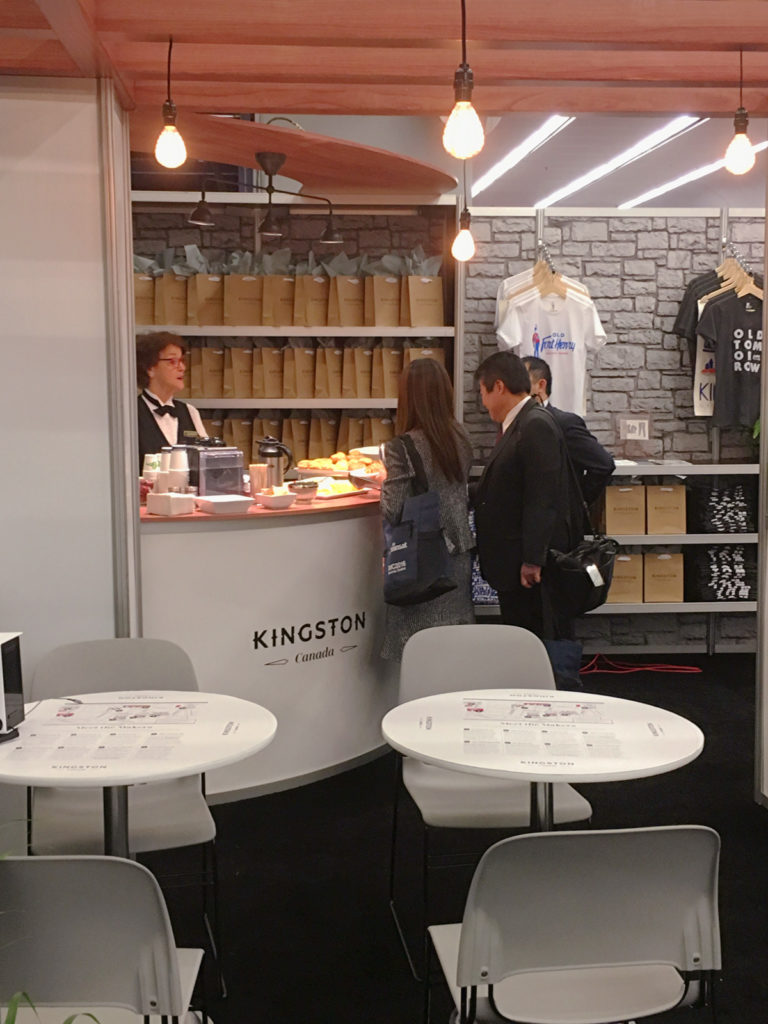 The Kingston buyer's lounge was the talk of the show floor, and it both surprised and impressed delegates, exhibitors, and tourism officials. The Ontario Ministry of Tourism agency OTMPC made special note of the Kingston rebrand and buyer's lounge at an industry event during the show.