Minto Communities Ottawa was turning 60 years old, ready to celebrate decades of community building in Ottawa. To mark the occasion, Alphabet® was tasked with tying Minto's history to a relevant and impactful sales promotion to drive awareness and traffic.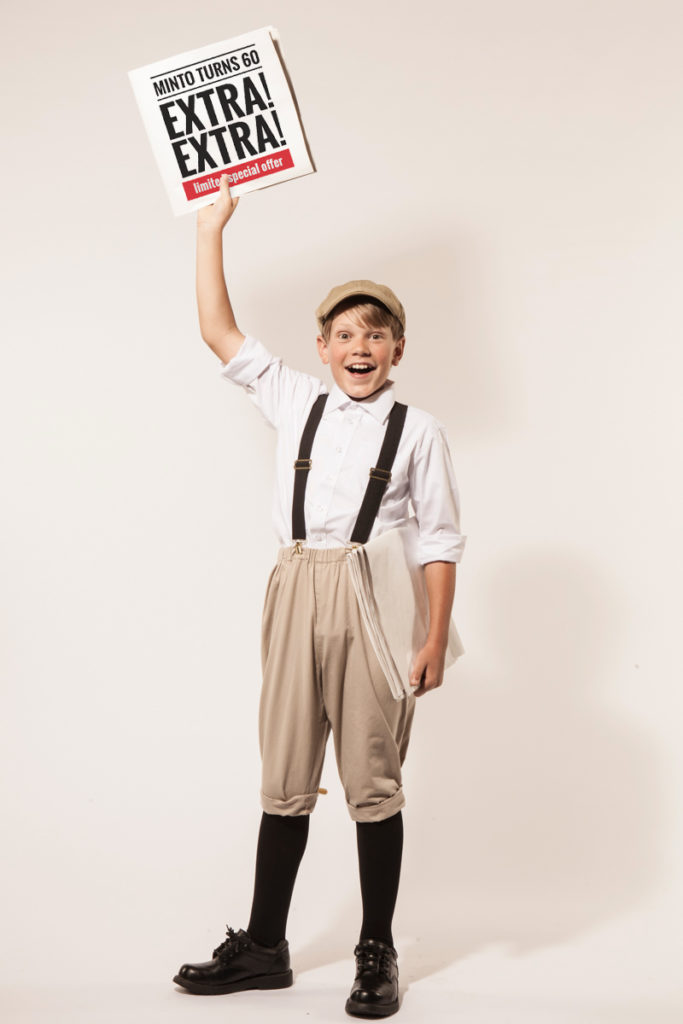 We developed a promotional campaign that included advertising and an experiential component. The nostalgic "Extra! Extra!" campaign featured old-fashioned newsboys proclaiming "Minto Turns 60" at downtown intersections and major events. Paid media included the development of a custom newspaper wrap that was distributed by street teams. The "Extra! Extra!" promotion provided potential homebuyers with exclusive, limited time offers – extras!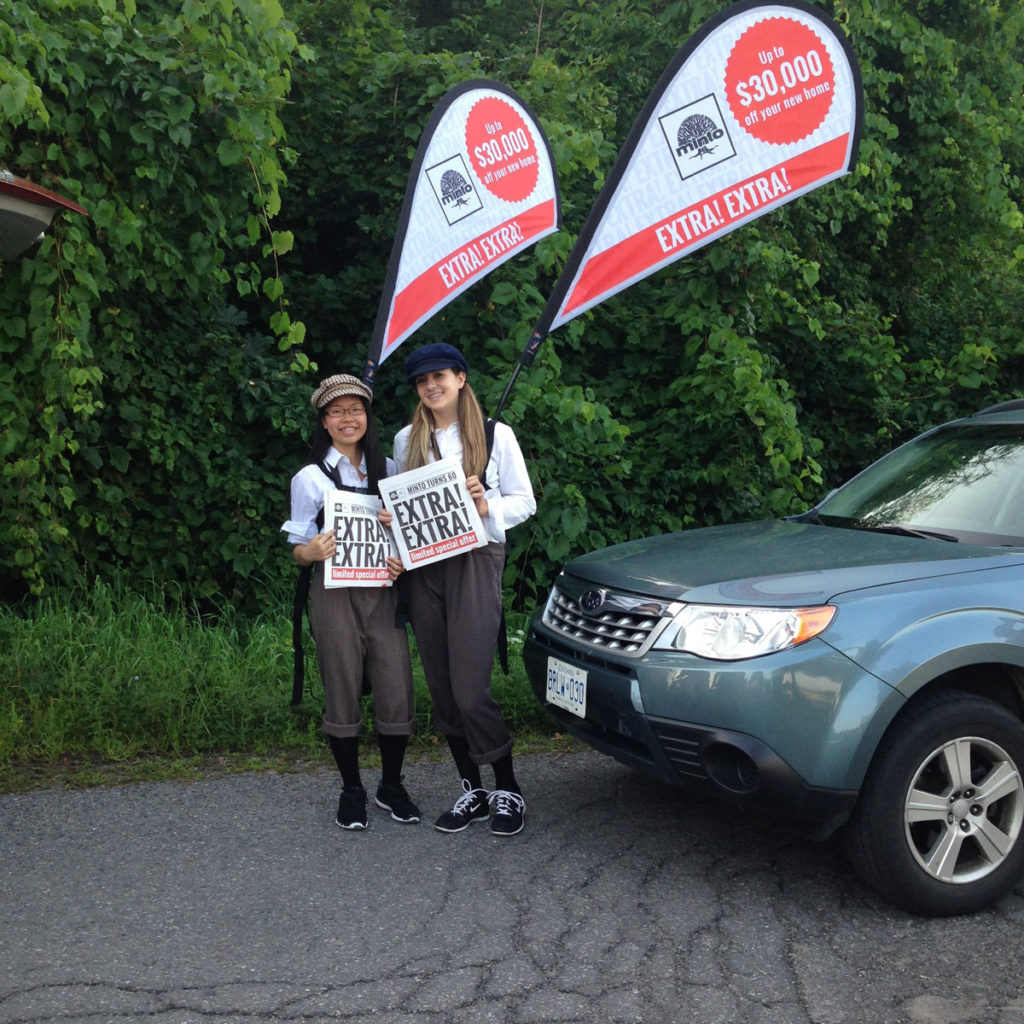 The "Extra! Extra!" campaign increased Sales Centre traffic across the city and engaged hundreds of passersby, who were intrigued and charmed by our street teams' old-fashioned approach.